Don't miss a photo recap of our Green Clean Team at the recent Exhale trail ride event, in support of the Lung Association!
Our Green Clean Team has been itching to get out again in full force for a community fundraising event ever since we hit the trails at the 2014 Wild Ride, in support of the Lung Cancer Foundation, as well as the 2014 Healing Cycle Ride, in support of Hospice Palliative Care in Ontario.
Fortunately, we just had the chance – this time, at the Exhale Trail Ride on October 5th, again in support of the Lung Association!
"It Will Leave You Breathless"!
The Exhale Mountain Bike Trail Ride takes place annually at the Fanshawe Conservation Area. Its a timed mountain bike event, open to individual riders of all skill levels. The event sees participants take to the trails through 20 kilometres of beautiful, forested terrain. Its the perfect environment in which to demonstrate the necessity – and celebrate the gift – of healthy lungs!
The Exhale Trail Ride raises funds for the Lung Association, which for more than 100 years has fought for Canadians right to healthy lungs. The Canadian Lung Association works nationally, provincially and at the municipal level to improve and promote lung health. Their areas of focus include chronic conditions like asthma, COPD, pneumonia through to disorders like sleep apnea.
It was an incredible time for us to be out under the forest canopy, enjoying the season's turn, while raising money for a great cause. We had a blast, and we can't wait to do it again soon!
Here are some photos from the event: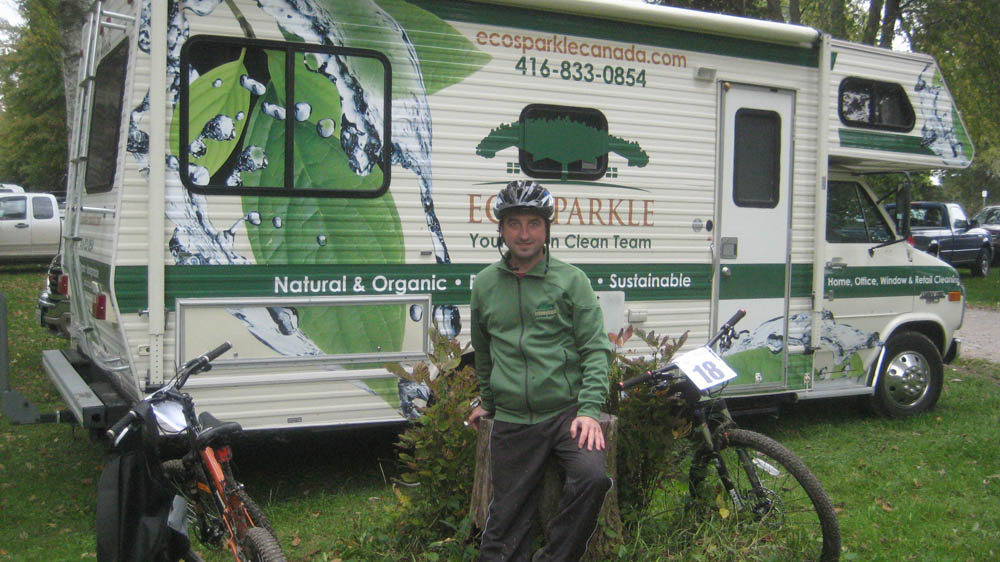 Hanging Out @ The New Event Vehicle!

Ready to hit the trails!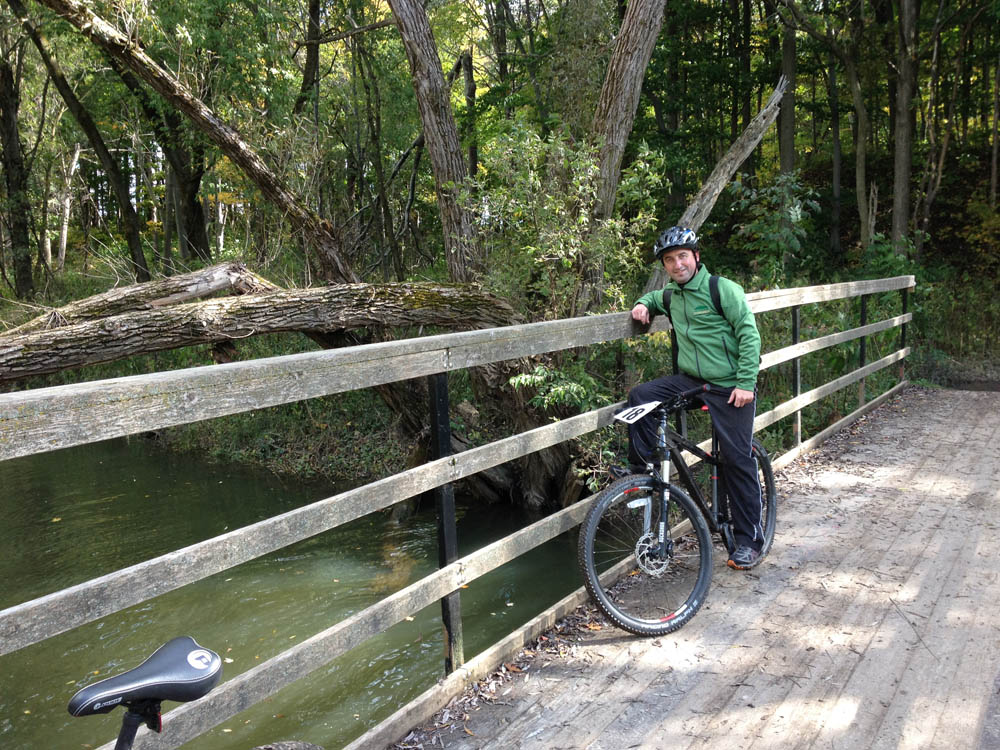 Enjoying the great view!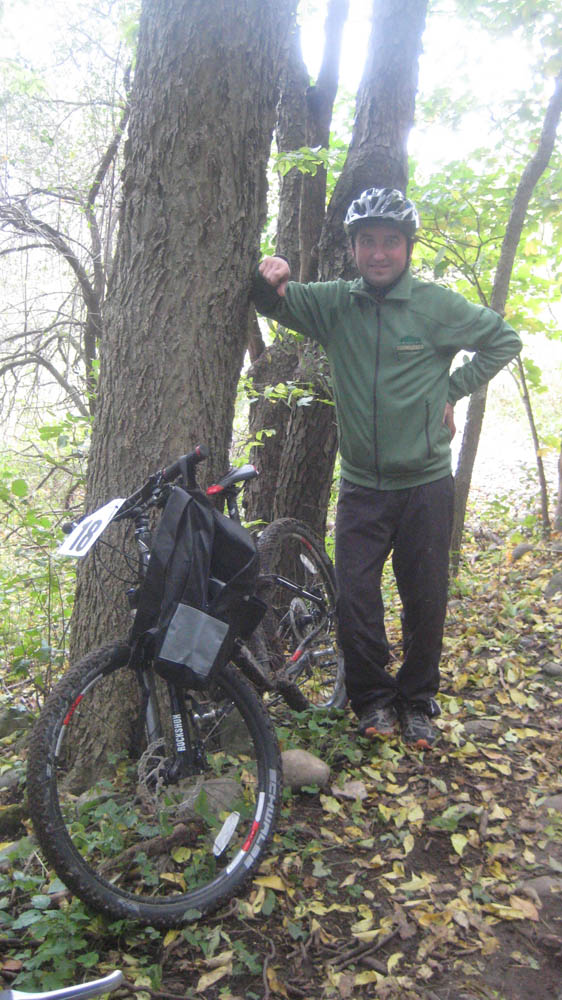 Taking five!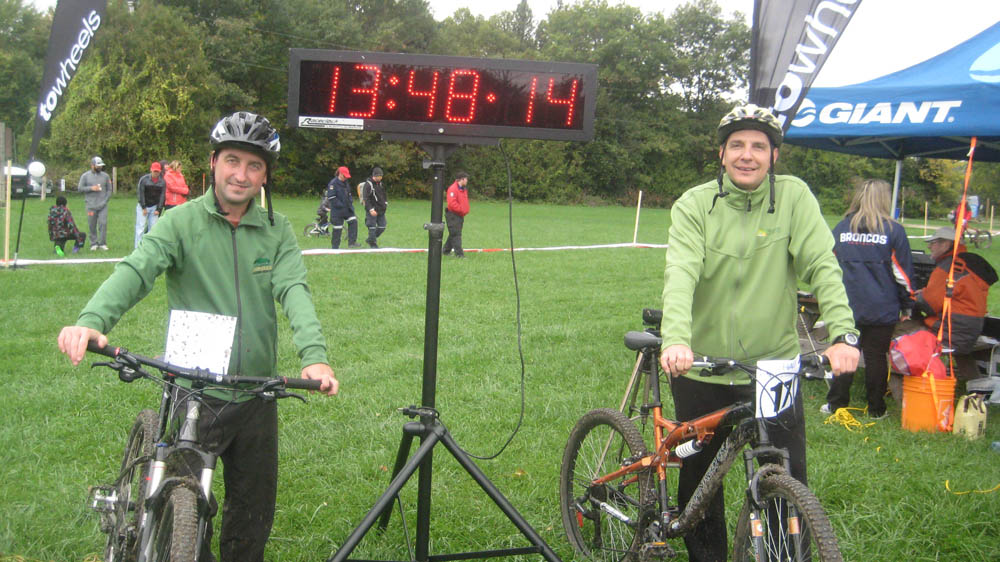 Celebrating a strong finish!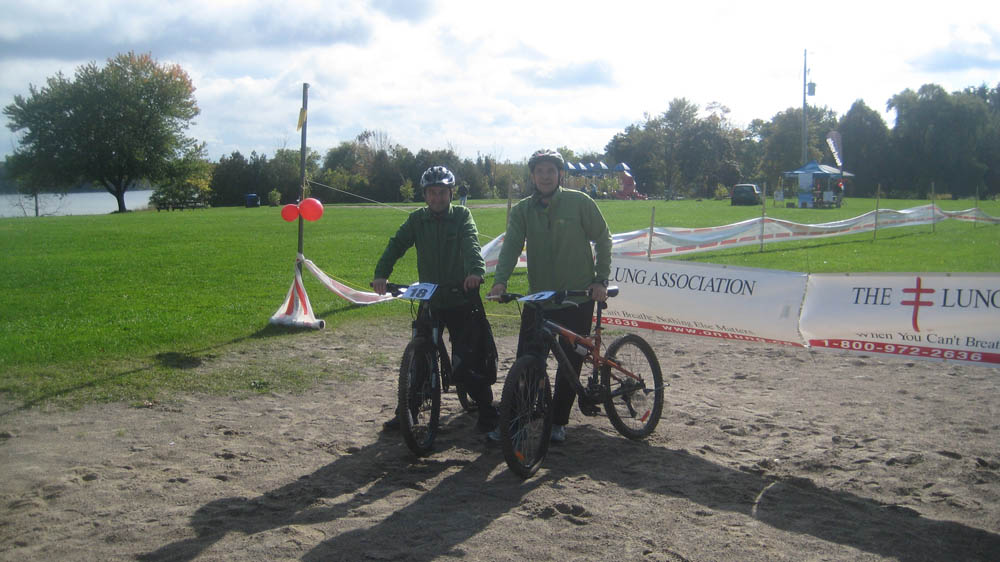 Can we do it again?
We're York Region's Reader's Choice – 6 years in a row!
We'd love to help you discover the Green Clean difference in your home, office or retail space!
We've got 6 years of experience finding the perfect natural and organic, eco-friendly cleaning solutions for our customers, and have been voted 'Best Cleaning Company' 6 years in a row in the 'Era Banner Reader's Choice Survey' right here in the York Region and the Greater Toronto Area!
We invite you to schedule a free quote with our Green Clean Team today, and learn how affordable natural and organic cleaning can be for your family – backed by our 100% satisfaction guarantee!