Green Clean Tip: 5 Overlooked Places You Need to Clean in Your Home or Office Today!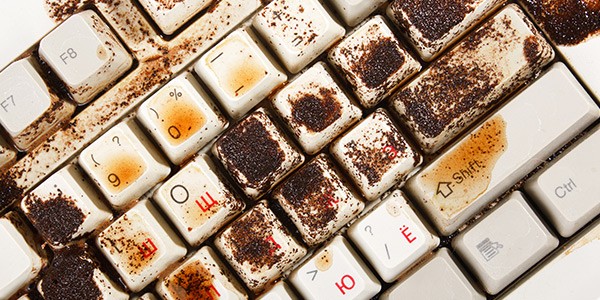 At Ecosparkle, we believe that clean just isn't clean unless it's good for the planet too!
That's why our Green Clean Team uses 100% natural, plant-based natural and organic cleaners in every home, office or retail space (including Newmarket's Nature's Emporium) that we visit!
This week, our Green Clean Team is sharing our list of 5 places you need to clean in your home or office today!
A Hierarchy of Clean…
These days, it seems we're all struggling to get the most out of our free time. Between busy days at the office, shuffling between extra curricular activities and getting a healthy balanced dinner on the table, cleaning (aside from the standard kitchen & bathroom routine) is often the first thing that falls by the wayside.
That's why we decided to put together a simple list of 'must-cleans', place's we definitely wouldn't miss, yet are most often overlooked.
Call it a 'heirarchy-of-cleans'.
When researching this list, our team made use of a study and survey from the Hygiene Council – funded by the folks at Lysol. While we'd certainly recommend a host of natural cleaners (Seventh Generation, Bio-Vert, Effeclean and CleanWell to name a few) over their conventional offerings, the study does bring some interesting information into the picture!
To check out the list, as reported on WebMD, visit:
http://www.webmd.com/news/20070625/top-spots-for-bacteria-at-home
Without further adieu, we give you are top 5:
1) Your Remote Control!
It might come as a surprise, but a typical remote control ranks in the top 30 when it comes to bacteria counts measured in the home.
Of course, if you think about it, it's really not surprising at all; many members of the household use it (that is, when dad isn't dominating the TV for Sunday football) and it's safe to assume that not everyone has washed before and after the pick it up to switch on the latest episode of you-name-it.
2) Your Telephone & Mobile!
This one should definitely not be a surprise; especially as mobile smartphones – which see all sorts of varied environments – eclipse traditional cordless units in the home. A home phone ranks in the top 20 for measured bacteria counts in the typical household.
Why? Well, think about it – mobile or not – the phone's ring often catches us off-guard, and potentially long after our last wash. A typical phone user interacts with all manner of surface – money, keys, handrails, subway seats, you name it – and when a text or call arrives, many respond first without a second thought to what may be lingering on fingertips.
Also, remember: the more our smartphones compete for our attention, the more likely it is that their screens and cases become high-density bacteria bio-zones!
3) Your Mouse & Keyboard!
Another spot that's often missed yet warrants a thorough cleaning, your mouse and keyboard are both in the top 30 bacteria laden surfaces in a typical home.
With several users typically operating a single device, this shouldn't come as a big surprise. As with smartphones, the tablets that are now eclipsing desktop PC's in every day household use are bound to offer the same germ potential.
4) Your Purses & Wallets!
There's no doubt that purses and wallets make ideal bacteria transfer spots. After all, they're the gateway for payment (and money is dirty – didn't you know?) and we often handle them at a myriad of less-than-hygienic spaces (like public restrooms, train & subway stations, gas stations, etc).
With so much potential for contamination, there's no way you should leave your pocket-book uncleaned!
5) Your Light Switches!
Dozens of hands come into contact with these simple, ubiquitous little devices. Did a light bulb just go off? That's right – if you haven't cleaned yours yet, consider this: light switches rank as high as 20 on the top 30 most contaminated household spaces (bathroom ones in particular).
Definitely give these a once over on your next household clean!
How to choose the right tool?
As with all household cleaning jobs, there's seldom one right method. Yet, due to the varied surfaces these items present, we suggest something simple and effective that doesn't add too much extra work into the equation.
We recommend: CleanWell Anti-Bacterial Wipes – available at many fine natural retailers (like Nature's Emporium) – a synthetic chemical free, essential oil based natural wipe that eliminates 99.99% of common household germs.
These wipes are easy, come scented or unscented, and can be stored throughout your home, office or even your car – making them great natural cleaning companions wherever you find yourself.
When it comes to Clean and Green, Nature has the answers!
We hope you enjoyed a look at 5 places you need to clean in your home or office today. We invite you to share your own, in the comments down below!
And Remember…
We'd love to help you discover the Green Clean difference in your home, office or retail space!
We've got 5 years of experience finding the perfect natural, eco-friendly antiviral solutions for our customers, and have been voted 'Best Cleaning Company' 5 years in a row in the 'Era Banner Reader's Choice Survey' right here in the York Region and the Greater Toronto Area.
We invite you to schedule a free quote with our Green Clean Team today, and learn how affordable natural and organic cleaning can be for your family – backed by our 100% satisfaction guarantee!