Photo Album: 2017 Ecosparkle Green Clean Tree Planting Event!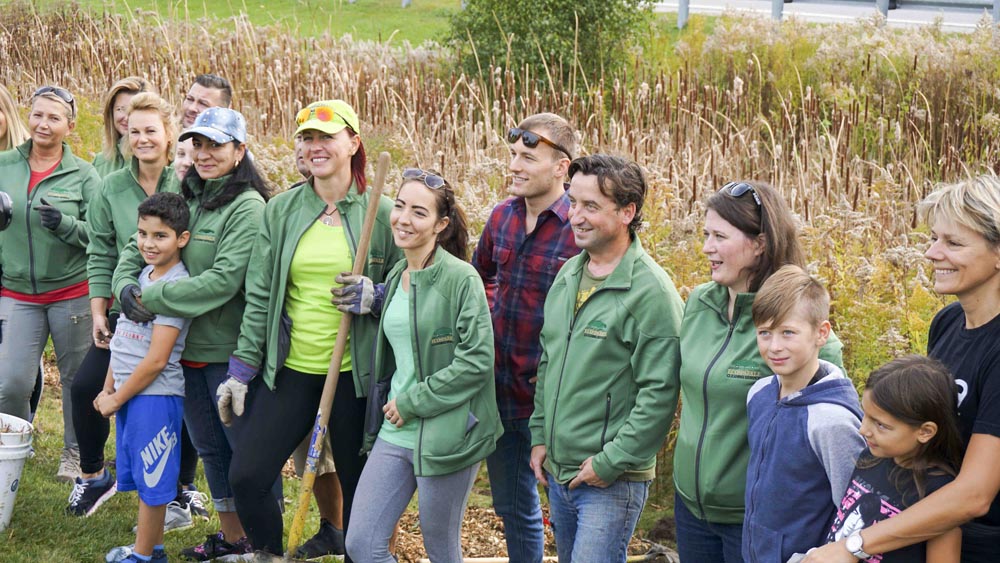 On Saturday, October 21, the team from Ecosparkle gathered together to give back to our community and the environment we share.
We donated $1500 as well as our time to the Lake Simcoe Conservation Authority, as we worked to rehabilitate a waterway right here in Newmarket, Ontario.
This album captured that day, and showcases our amazing team giving back to the community we love!
Thank you to all of our incredible customers and friends for their continued support, and to the Lake Simcoe Conservation Authority for helping us put this amazing day together. Learn more about their important work here: http://lakesimcoefoundation.ca/
If you'd like to find out more about our Green Clean, or to get a free estimate, please contact us!
Until next year,
-Ecosparkle, Your Green Clean Team