Ecosparkle's Green Clean Team joins 47,500 running enthusiasts from across Canada and around the globe for the 2014 Tamarack Race in Ottawa!
It's been a great couple of months worth of running for our team here at Ecosparkle!
First, we had a blast during the 2014 Run or Walk for Southlake, presented by or friends at Nature's Emporium. Our team took to the pavement alongside over 1700 runners with the goal of raising funds for our local hospital, Southlake Regional in Newmarket, Ontario.
That run was a huge success, with the final tally being announced just last week: $240,000 raised; an even bigger total than last year's incredible $226,000.
We couldn't wait to get out again, and with the welcome upturn in weather, that's exactly what we did!
This time, we set our sights a little further out of town. We once again teamed up with our friends at Nature's Emporium to stretch our legs and get out into the great outdoors – in Ottawa, Ontario, for the 2014 Tamarack Race Weekend!
The Tamarack Race Challenge – a premier running event and Canada's largest annual multi-day running series –  is put together by Run Ottawa, an organization based out of our nation's capital.
This year, it was also host to the 40th Ottawa Marathon.
We had an absolute blast running alongside so many positive people, runners from every corner of the globe.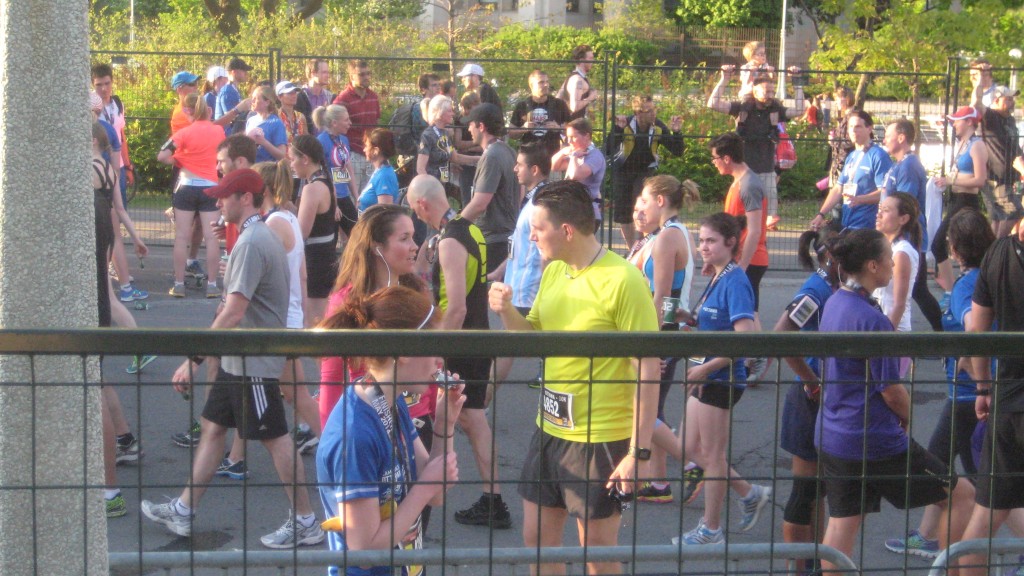 Here are some highlights of the event, as noted on Run Ottawa's event-specific website:
A record-breaking 47,500 people took part in six events.
Yemane Tsegay of Ethiopia ran 2:06:53 to break the men's course record at the Scotiabank Ottawa Marathon and set the record for fastest marathon on Canadian soil.
Tigist Tufa of Ethiopia broke the women's marathon course record in 2:24:31
Two-time London Marathon champ Mary Keitany of Kenya broke the Lowertown Brewery Ottawa 10K record in 31:21:7.
Participants raised over $620,000 for charity.
We're now back in town, doing what we do best – keeping our customers' homes and businesses clean using only the greenest natural & organic cleaning products. Yet, already we're itching to throw on the running gear again: after all, the open road always awaits!
We can't wait to do it again next year, and definitely encourage any runners out there to make the trip with us – you'll be glad you did!
Until then, have a great week and keep active – we'll see you out under the sun!
Your Green Clean Team,
Ecosparkle Canada