Don't miss these great shots of the Ecosparkle Green Clean Team, taken at Nature's Emporium's 'Customer Appreciation Days' Event!
Once a year, our good friends at Nature's Emporium pull out all the stops in celebration of their amazing customers. Their annual 'Customer Appreciation Days' event spans several weeks, offering a great chance for customers to come and explore the latest and greatest health foods & supplements during in-store demos. There are also plenty of prizes and gift bags to be had!
Of course, first and foremost, it's an opportunity to enjoy some excellent sales, which continue right up until the end of October!
As you may already know, we're proud to keep both Nature's Emporium Newmarket and Nature's Emporium Vaughan green & clean, as their exclusive retail cleaning partner.
That's why we were on hand at both stores to celebrate with Nature's – offering a chance to win one of our own great prize packs, which included a brand new Vitamix, our signature environmentally-friendly Home & Window Cleanings and a health & wellness gift bag!
Fortunately, we had a photographer on hand – and grabbed some great pictures of our team at the event. We hope you enjoy!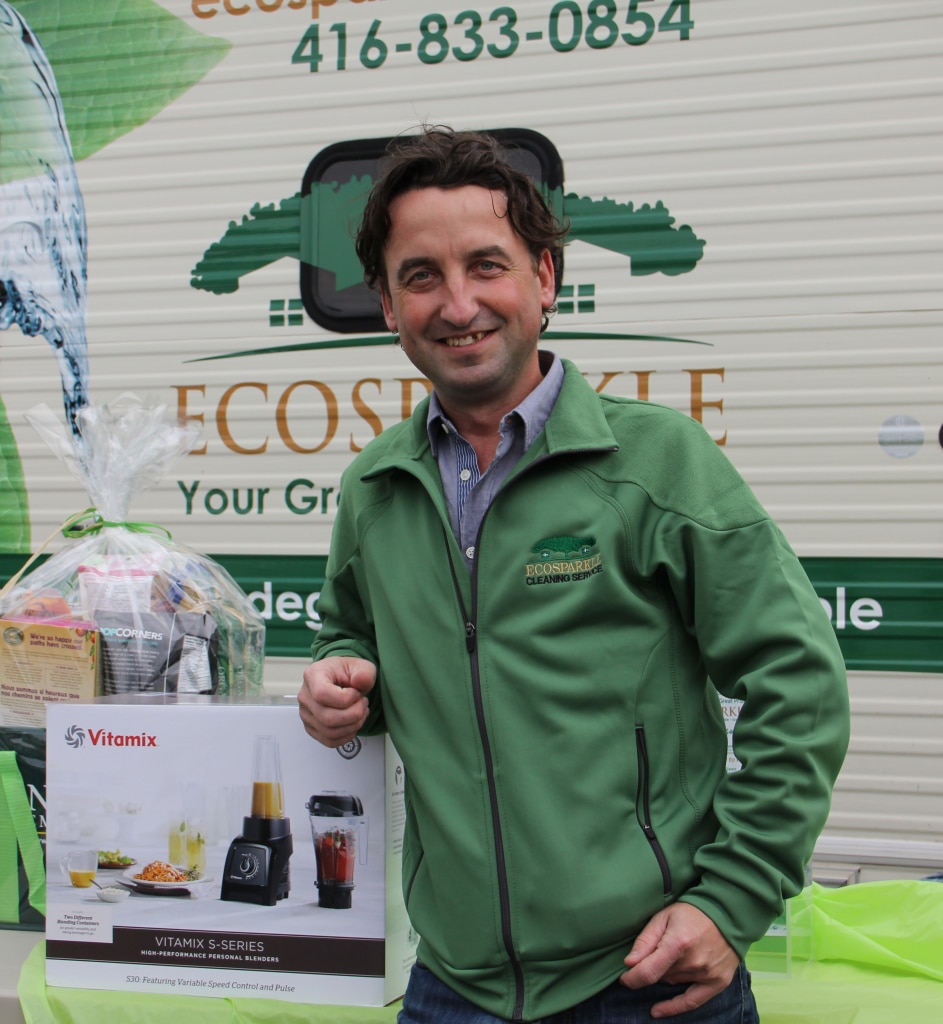 Csaba – President of Ecosparkle – showing off the Vitamix, on its way to a lucky winner this week!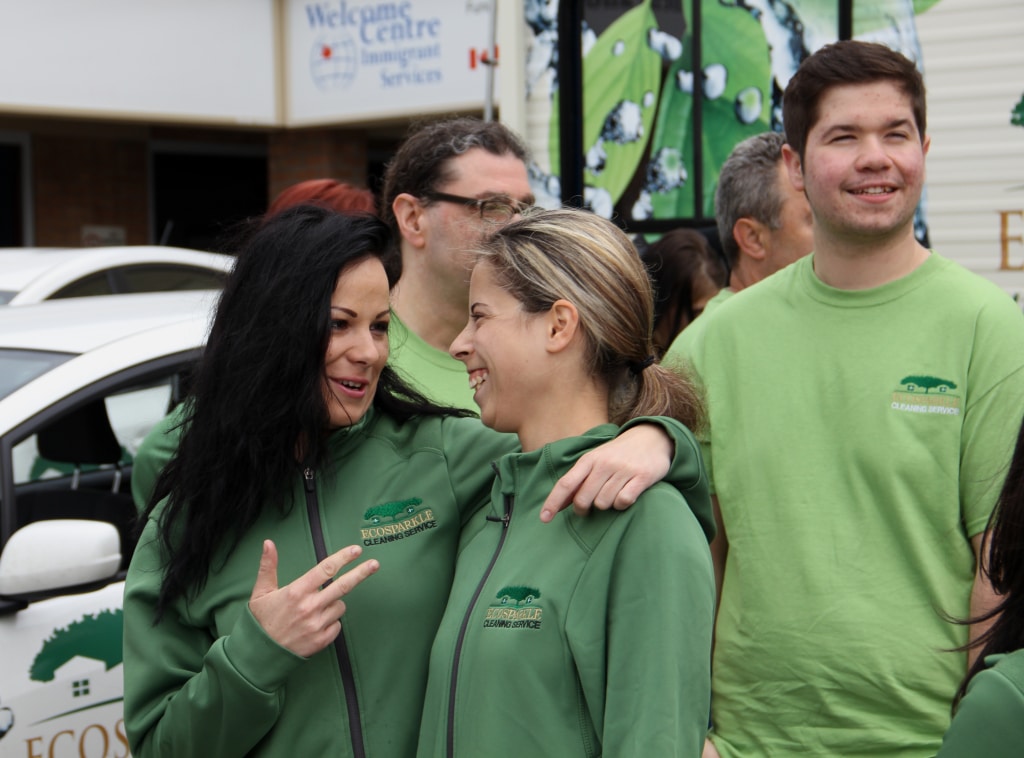 Our team having a good laugh!

A great shot of your Green Clean Team out in full force!
A side shot of our freshly wrapped special event vehicle!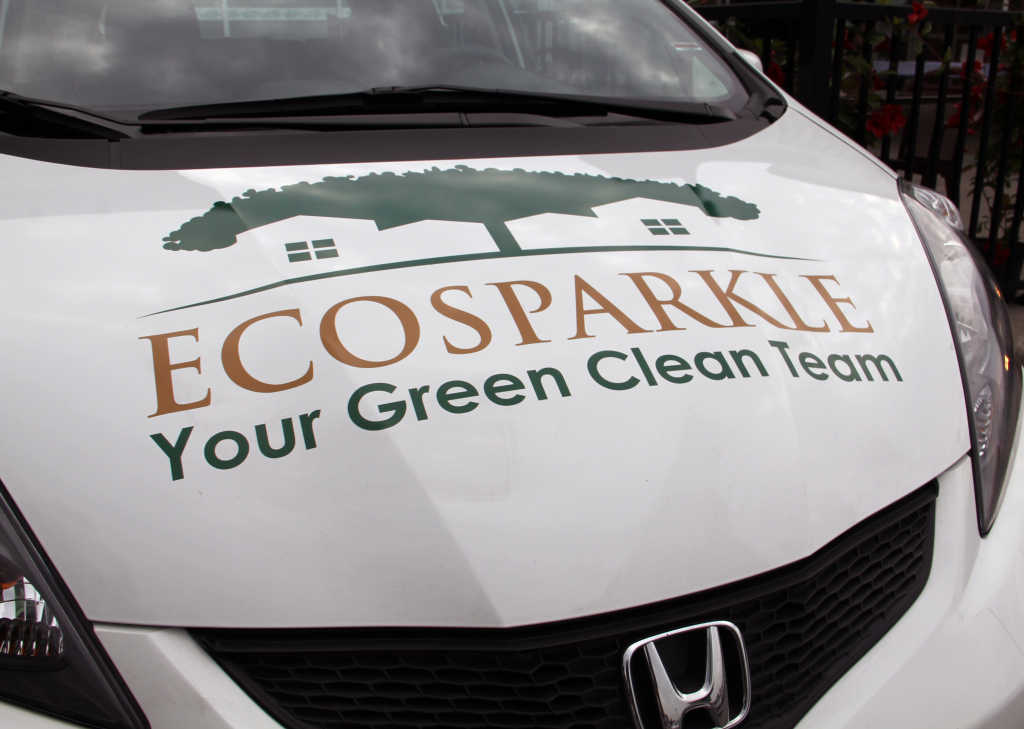 Our brand new rides!
We're York Region's Reader's Choice – 6 years in a row!
We'd love to help you discover the Green Clean difference in your home, office or retail space!
We've got 6 years of experience finding the perfect natural and organic, eco-friendly cleaning solutions for our customers, and have been voted 'Best Cleaning Company' 6 years in a row in the 'Era Banner Reader's Choice Survey' right here in the York Region and the Greater Toronto Area!
We invite you to schedule a free quote with our Green Clean Team today, and learn how affordable natural and organic cleaning can be for your family – backed by our 100% satisfaction guarantee!